Sprint spreads its LTE signal to 21 new markets
18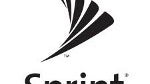 Sprint, the nation's third largest carrier and the subject of
a current takeover battle between Japan's Softbank and Dish Network
, has added 4G LTE service to 21 new markets. That brings the total number of markets served by the mobile operator's LTE signal to 88. It was
last July when the company flicked the switch on its first LTE powered market
and Sprint now trails Verizon and AT&T in the number of people able to use the faster data speeds said to be ten times faster than 3G.
The new markets added by Sprint on Thursday include Albemarle, N.C.; Bloomington, Ind.; Charlotte, N.C.; Contra Costa County, Calif.; Denison, Texas; Greeneville, Tenn.; Joplin, Mo.; Kerrville, Texas; Lafayette, Ind.; Lincolnton, N.C.; Los Angeles, Ca.; Mankato/North Mankato, Minn.; Memphis, Tenn.; Norfolk/Virginia Beach/Newport News, Va.; Palm Bay, Fla.; Port St. Lucie, Fla.; Rochelle, Ill.; Salisbury, N.C.; Shelby, N.C.; Tullahoma, Tenn. and West Palm Beach, Fla. Sprint also released a list of 170 locations that will soon receive the carrier's 4G LTE signals such as Portland, Oregon and Spokane, Washington.
Sprint also announced a promotion that runs until May 9th. When you move your current mobile phone number to the carrier, you can take
$100 off
the price of a new handset. A signed two-year contract is required.
source: Sprint
OVERLAND PARK, Kan. (BUSINESS WIRE), April 18, 2013 - Sprint (NYSE:S) today announced the availability of its all-new 4G LTE network to customers in 21 more markets, including Los Angeles, Contra Costa County, Calif., Charlotte, N.C., Norfolk, Va., and Memphis, Tenn. With the Sprint 4G LTE network, customers in the following areas will be able to experience faster speeds for uploading photos, surfing the Web, and streaming videos. And now through May 9th, customers switching their number to Sprint from another carrier can save up to $100 on any smartphone with a new two-year service agreement and qualifying plan.

The 21 new Sprint 4G LTE markets:

Albemarle, N.C.
Bloomington, Ind.
Charlotte, N.C.
Contra Costa County, Calif.
Denison, Texas
Greeneville, Tenn.
Joplin, Mo.
Kerrville, Texas
Lafayette, Ind.
Lincolnton, N.C.
Los Angeles
Mankato/North Mankato, Minn.
Memphis, Tenn.
Norfolk/Virginia Beach/Newport News, Va.
Palm Bay, Fla.
Port St. Lucie, Fla.
Rochelle, Ill.
Salisbury, N.C.
Shelby, N.C.
Tullahoma, Tenn.
West Palm Beach, Fla.

"Today more Americans are using smartphones and tablets to consume entertainment, GPS and applications than ever before," said Bob Azzi, senior vice president-Network, Sprint. "In fact, in 2012, Sprint achieved annual smartphone sales of nearly 20 million. All this requires improved network reliability and speed. Sprint's customers will experience immediate benefits on the 4G LTE network when they stream videos, socialize, play games and interact with thousands of apps using our unlimited data plans."

Sprint continues to bring a better wireless experience to more customers across the country as it builds out its all-new 3G and 4G LTE network. Many Sprint customers are discovering Sprint 4G LTE in cities that haven't yet officially been announced, including Washington, D.C., New York and San Francisco. Sprint has announced more than 170 markets where LTE will be available in the coming months, and is adding the following markets to that list today:

Fargo, N.D.
Orlando, Fla.
Portland, Ore.
Spokane, Wash.
Tallahassee, Fla.
Albertville, Ala.
Centralia, Wash.
Coeur d'Alene, Idaho
Durant, Okla.
El Paso, Texas
Enid, Okla.
Enterprise/Ozark, Ala.
Eugene/Springfield, Ore.
Faribault/Northfield, Minn.
Greenville, Miss.
Hattiesburg, Miss.
Jacksonville, Texas
Kennewick/Pasco/Richland, Wash.
LaGrange, Ga.
Longview, Texas
Longview, Wash.
Milledgeville, Ga.
Moses Lake, Wash.
Paducah, Ky.
Picayune, Miss.
Poplar Bluff, Mo.
Russellville, Ark.
Seaford, Del.
Sterling, Ill.
Talladega/Sylacauga, Ala.
Tulsa, Okla.
Valdosta, Ga.
Wenatchee/East Wenatchee, Wash.
Yakima, Wash.

Sprint offers a wide range of 4G LTE devices, including the Sprint Force, Samsung Galaxy Note® II and Kyocera Torque. Sprint expects to continue its smartphone success throughout 2013 with the launch of HTC One® on April 19, Samsung Galaxy S® 4 in the second quarter, and the BlackBerry® Q10 smartphone later this year. The selection of devices, an improving 3G and 4G LTE network experience and Sprint's Everything Data plans – including Any Mobile, AnytimeSM, unlimited Web, texting and calling to and from any mobile in America while on the Sprint Network – makes Sprint the best choice in wireless.

Sprint introduced its all-new 4G LTE network in July 2012 and now offers service in 88 markets nationwide and on Sprint's no contract brands, Virgin Mobile USA and Boost Mobile. Virgin Mobile offers the Galaxy Victory™ 4G LTE, from Samsung with its No-Contract Beyond Talk unlimited data and messaging plans, starting at $35/month. Boost Mobile offers HTC One SV and Boost Force on its no-contract $55 Android Monthly Unlimited with Shrinking Payments plan.

Also, Sprint Emerging & Wholesale Solutions is helping Mobile Virtual Network Operators (MVNOs) compete and take market share by being the first major carrier in the United States to offer wholesale 4G LTE service and a wide range of handsets, data cards, hotspots and tablets that answer the MVNO market need for high-speed, high-capacity video, data and voice services.

For the most up-to-date details on Sprint's 4G LTE portfolio and rollout, visit www.sprint.com/network. For detailed 4G LTE maps, visit www.sprint.com/coverage. Customers are encouraged to check back often because the maps will be updated whenever coverage is enhanced.

About Sprint Nextel

Sprint Nextel offers a comprehensive range of wireless and wireline communications services bringing the freedom of mobility to consumers, businesses and government users. Sprint Nextel served more than 55 million customers at the end of 2012 and is widely recognized for developing, engineering and deploying innovative technologies, including the first wireless 4G service from a national carrier in the United States; offering industry-leading mobile data services, leading prepaid brands including Virgin Mobile USA, Boost Mobile, and Assurance Wireless; instant national and international push-to-talk capabilities; and a global Tier 1 Internet backbone. The American Customer Satisfaction Index rated Sprint No. 1 among all national carriers in customer satisfaction and most improved, across all 47 industries, during the last four years. Newsweek ranked Sprint No. 3 in both its 2011 and 2012 Green Rankings, listing it as one of the nation's greenest companies, the highest of any telecommunications company. You can learn more and visit Sprint at www.sprint.com or www.facebook.com/sprint and www.twitter.com/sprint.
Recommended Stories