Sprint reports $1.4 billion loss in Q2 due to Nextel unwinding and iPhone subsidies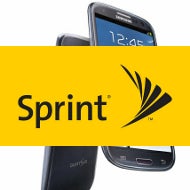 Sprint reported a net loss for the last quarter of $1.4 billion, primarily due to $782 million accelerated depreciation related to its Network Vision program, which includes dismantling the Nextel network. Sprint's investment in Clearwire also brought on $204 million impairment.
If it wasn't for such expenses, Sprint actually had a pretty good quarter, adding 442, 000 net subscribers, and logging its best ever quarterly churn rate of 1.69. The company took in $7.3 billion of revenue in the quarter, an 8% increase over Q2 of 2011. That's why shares are rallying pre-market to the tune of 17%.
"
The Sprint platform achieved best ever postpaid ARPU and customer churn that, combined with disciplined customer acquisition and cost management, contributed to our Adjusted OIBDA of $1.45 billion,
" said Dan Hesse, Sprint CEO. "
Based on this performance, we are raising the 2012 Adjusted OIBDA forecast to between $4.5 billion and $4.6 billion.
"
As for how many iPhones Sprint sold? About a million and a half units, 40% of which going to new postpaid customers. The iPhone, however, takes its toll on the subsidy expenses, which have increased from $1.1 billion in Q2 last year, to $1.5 billion in the last quarter. As Sprint's press release puts it: "
The quarterly year-over-year increase in net subsidy is primarily due to the launch of the iPhone, which on average carries a higher subsidy rate per handset as compared to other handsets
."