Sprint raising regulatory fees as soon as the new year arrives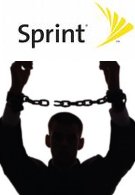 Advantage makes its way towards your court if you're currently on contract with Sprint. If you've been waiting for a perfect time to cancel your contract without fear of being hit with an astronomical early termination fee, then ringing in the New Year may make it even more joyful for yourself. Starting January 1, 2010, Sprint plans on increasing monthly regulatory fees from $.20 to $.40 – it's that one line on the bill that mostly everyone wonders about and forgets.
This act may be the ripe opportunity to get out without paying the ETF because it can be considered as a "materially adverse change of contract." If you're content with Sprint, you can also call up their customer service line and request to convert to a month-to-month plan – so at least that contractual commitment is off your hands. Finally, you have until the end of the month on January 31, 2010 to cancel your line.
via
The Consumerist