Sprint promo gets you $400 store credit, a tap on the back for switching from another carrier
43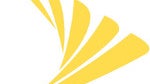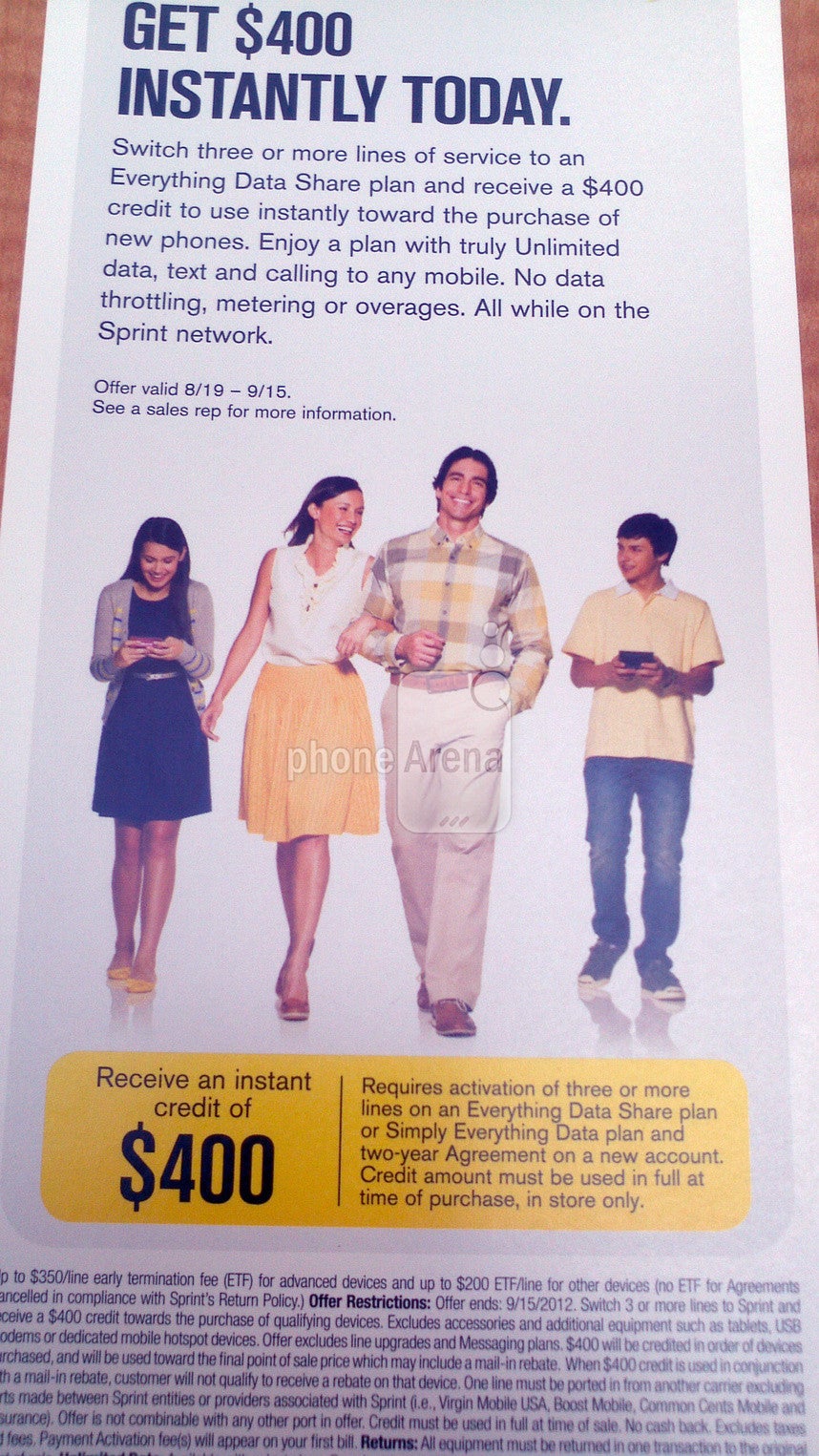 Sprint really, really wants you to be its subscriber. In fact, Sprint wants your business so much that it is ready to give you money just for using it services. Up to $400, to be more precise, is what the carrier will be giving to its devoted customers, if this spy shot of a promo flyer is to be trusted.
For activating three or more lines on an Everything Data Share or Simply Everything Data plan,
Sprint will give you $400 of in-store credit
that can be used towards the purchase of
"qualifying devices"
, such as new phones. Your signature under a 2-year contract is required too, and the lines must be active for at least 60 days. The offer will be available in stores only, starting August 19 and running through September 15.
There are more than a few details that we should mention, however. First of all, tablets, USB modems, and accessories do not qualify for the promo. Also, you cannot receive a mail-in rebate should the phone you are getting using the $400 credit be eligible for one. In addition, the credit must be used in full at the time of purchase. But most importantly,
one line must be ported in from another carrier
that is not affiliated with Sprint. For example, Virgin Mobile, Boost Mobile, and Common Cents Mobile are Sprint subsidiaries and operate on its cellular network.
That's pretty much all we know about this upcoming Sprint promo, so in case you are interested, give your local Sprint retail store a call this Sunday. A tip of the hat goes to the tipster who kindly sent us the spy photo.