Sprint offers Amazon Prime add-on to customers for $10.99 per month
6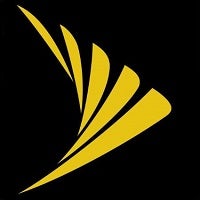 If you regularly buy stuff through Amazon, you'll know that the retailer's Prime service can make life a
helluva
lot easier. The upgrade, which costs $99 per calendar year, offers a bunch of perks compared with a traditional Amazon account, including prompter delivery times. It also opens up the firm's vault of streaming video and music content, Kindle Books and early access to the latest deals and offers. If you've not yet signed up for Amazon Prime and would like to, but don't wish to pay a hundred bucks in one hit, you can now pay $10.99 for month-to-month access courtesy of Sprint.
The carrier has teamed up with Amazon --
and not for the first time
-- to peddle Prime to its customers for the monthly fee. Thanks to services like
Boku
, many companies use the monthly phone bill to take payments, which some consumers find easier than grappling with the various checkout systems. Whilst, with Sprint, you'll be able to enjoy the perks of Prime without the rather hefty lump sum, those with good mental arithmetic will have ascertained that the pay-monthly alternative works out costlier.
If you do take Sprint up on its offer, you'll have to pony up a little under $132 for a year's continual use, which is quite a hefty tax to pay (almost one-third extra). Whether the cost equates to value will be relative to how much you happen to use Amazon Prime, though. If you're the type of person to purchase dozens of items a month and also love your streaming video, then Prime is a no-brainer. But if you're not regular at the retailer's virtual doors, you'll probably be less inclined to fork out $132 per year.
On the plus side, Sprint users are not under contract to stick with Prime, so are free to use the service for a couple of months before dropping it. It's also worth mentioning that this is the first time Amazon Prime has been available on a pay-monthly basis.
Should you wish to add the prime bundle to your account, you can do so either through Sprint's website, by calling 1-(800)-SPRINT1 or heading on over to your nearest Sprint retail store.