Sprint not planning to buy Clearwire after all?
14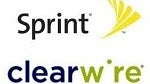 Now that SoftBank is positioned to take a 70% stake in Sprint, the US number three carrier is said to not be planning any immediate take over of Clearwire.
Folks who are working directly on the deal to close the acquisition between SoftBank and Sprint are saying that the priority is to ensure a timely merger between the two carriers, a process that is expected to take six to eight months. Sprint has already paid $900M to lease the spectrum needed for 2012 and 2013, and while the SoftBank merger does help Sprint's cash position on the balance sheet, insiders are saying that Clearwire is too expensive.
Hedge fund principal Robert Chapman of Chapman Capital LLC thinks that Sprint would be better off buying 700MHz spectrum in lieu of any action to take on Clearwire. From an investment standpoint, he is "short" on Clearwire, who for their part have been burning through cash and generating little more than an increasing amount of debt and negative margins in just about every measurable category.
In the meantime, one of the components of the merger will entail SoftBank setting up a new subsidiary that will invest, just prior to the close of the merger, more than $3 billion in additional capital by way of convertible bond and valued at $5.25 per share. That cash will be used to pay down debt and address other short term needs. Sprint has a $4 billion dollar debt payment due in 2013.
Other capital investment options under consideration, besides taking on the rest of Clearwire (of which Sprint already owns 48%), will be addressed in "whatever ways we think will maximize shareholder value" according to Sprint CEO Dan Hesse. Those options include the aforementioned purchase of 700MHz spectrum via upcoming auctions, or perhaps make an attempt at cutting in on the T-Mobile merger with MetroPCS.
source:
Bloomberg