Sprint happy to finish behind Verizon in JD Power survey; carrier launches new plan for HD video
20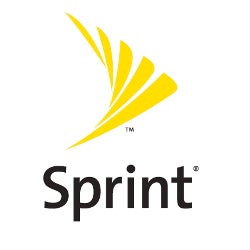 What is with Sprint lately? The nation's fourth largest carrier seems to have some sort of "Verizon-envy." First,
Sprint hires former Verizon advertising icon Paul Marcarelli
to help pitch the wireless operator's new message, which goes something like "it's 2016, and every network is great. In fact, Sprint's reliability is now within 1% of Verizon."
Sprint's desire to be a Verizon wannabe included a rather odd press release we received today that seemed to celebrate Sprint's inability to top Verizon in any of the six regions covered by a recent JD Power survey. "
We're pleased to see that Sprint now ranks 2nd to Verizon across all six regions
," Sprint boasted in the press release. In fact, it even printed that sentence in bold ink.
We understand the message that Sprint customers can save 50% with service that is almost as reliable as Verizon's. What Sprint might not understand is that the reason why Verizon customers don't mind paying the prices they do is so that they can get that extra 1% reliability that Sprint doesn't seem to care about. If your wife is having a baby, or your car is disabled on the side of a busy highway, or you are working on a big commission sale, that 1% could creep up and bite you on the ass.
Meanwhile, there is more news out of Sprint's camp today. For those who appreciate having an unlimited everything plan, but don't want to be stuck with videos coming to them at 480p (DVD quality), Sprint is introducing Unlimited Freedom Premium which includes unlimited HD video streaming at up to 1080p. It also includes HD music streamed as fast as 1.5Mbps, and gaming at speeds up to 8Mbps. This service is priced at $80 for one line, or $140 for two.
Just last week,
Sprint launched its Unlimited Freedom plan
which as we said, includes unlimited everything. Unlimited video streams at up to 480p, unlimited music streams as fast as 500Kbps and gaming is capped at 2Mbps. A single line is $60 with a second line running at $40.
Here is where Sprint redeems itself beautifully. Sign up for the Unlimited Freedom plan through October, and you'll be upgraded to Unlimited Freedom Premium for free. Now
that
is what Sprint should be focusing on. Keep your eyes on what you are offering your customers and don't worry about Verizon.
source: Sprint