Sprint denies throttling reports
40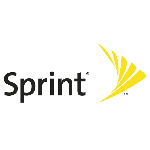 It's kind of hard to deny reports that are referring to what your CEO said, but Sprint is going to try anyway. Yesterday,
news came out
that Sprint CEO Dan Hesse said that Sprint actually does throttle about 1% of users. The thing is that no reports, including the original from the Dow Jones Newswires quote Hesse as saying that.
Hesse was quoted as saying, "For those that want to abuse it, we can knock them off." And, a new announcement from Sprint is claiming that Hesse was referring to dealing with users who break the company's terms of service. The announcement says that Sprint will contact violators, and if the usage doesn't change, it can and will terminate the user's service. It also says that "Sprint does not throttle any postpaid phone data users for on-network or off-network usage."
Given that Hesse was never quoted, just paraphrased, as mentioning throttling, it is possible that the original report may have overstepped the facts, but we'll just have to wait and see as more info comes out.