Sprint announces free Wi-Fi calling for iPhone customers
9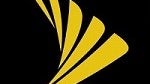 iPhone users on Sprint will be able to make Wi-Fi calls using their phone number. Over the next week, a software update will be rolling out to owners of the
iPhone 6
and
6 Plus
, as well as
iPhone 5s
and
iPhone 5c
.
Sprint is enabling the feature as a way to augment coverage, particularly in situations where a traditional cellular signal cannot reach, like basements or densely built areas. This affords Sprint customers to maintain connectivity with the carrier's services.
In addition to that feature being free (Wi-Fi usage does not count against minutes or data limits), iPhone customers on Sprint will also be able to bring Wi-Fi calling with them internationally, with free calls to the United States from more than 200 countries.
This enabling of unlicensed mobile access does not have the "hand-off" to or from the mobile network. The feature will be activated for iPhone users that are up-to-date with iOS 8.3, which was
just released today
. No word at this time as to if or when Sprint will bring the feature to other mobile platforms.
source:
Sprint
OVERLAND PARK, Kan. (BUSINESS WIRE), April 08, 2015 - Starting today, iPhone customers on a Sprint service plan can initiate high-quality calls over Wi-Fi using their own phone number1 through a software update coming over the next week. This new capability will allow Sprint to dramatically expand coverage and connectivity options for customers through a simple and easy Wi-Fi Calling experience for iPhone 6, iPhone 6 Plus, iPhone 5c and iPhone 5s.

"Wi-Fi Calling is like a major expansion of our network, allowing Sprint customers to get coverage anywhere they have Wi-Fi connectivity," said David Owens, senior vice president of product development for Sprint. "Traditional wireless technology has some limitations in places like basements and high-rise office buildings. Wi-Fi expands our customer's connectivity in a big way. The addition of Wi-Fi Calling for iPhone customers is just one more example of how Sprint is getting better every day."

There are millions of Wi-Fi hot spots in the U.S. today. Wi-Fi is virtually everywhere – coffee shops, bookstores, airports, restaurants, hair salons, sporting venues and schools. Best of all, communications over a Wi-Fi network doesn't count against minute or data limits on rate plans – it's FREE.

With Sprint's Wi-Fi Calling, customers can access these Wi-Fi networks to talk and use data even when cellular service may be limited. The experience is easy to use and similar to adding thousands of new towers overnight to improve coverage for Sprint customers.

Free Calling when Traveling Internationally

Customers traveling internationally with Wi-Fi access can use Wi-Fi Calling to enjoy free calls from over 200 countries back to the U.S.2 Wi-Fi Calling is available at no additional charge when calling to a U.S., U.S. Virgin Islands or Puerto Rico phone number.
For more information, please visit: https://community.sprint.com/baw/thread/194593