Spotlight: Headset Menu for Android makes nice things happen when you plug in your favorite headset
10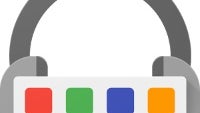 So, ever felt like Android's default behavior just isn't up to snuff when it comes down to plugging in your favorite pair of earphones and expecting, you know, nice things to happen? Things like a menu with musical apps or controls to appear automatically, the screen to turn itself on without you having to do that, or the music player to start automatically?
Indeed, Android is lacking in that department, not that the competition has done much in this regard anyway. But, thanks to developer Richard Ginzburg's efforts, a solution is presented in the form of Headset Menu, a clever application for headset users. It does exactly the things we described above, and then some!
In addition to doing all that good automated stuff, the app has customization options aplenty, featuring icon pack support and icon alignment. There's also Bluetooth device blacklisting, should you ever need this stuff.
A free application without in-app purchases, Headset Menu generally works great and doesn't require any outrageous permissions to function. However, it does connect to the internet to report crash data, it employs a wake_lock to turn the screen on, and uses the get_tasks permission to augment crash reports with information on the activity running during a crash. Seems pretty honest!