Spotlight: Gallery Doctor easily keeps your photo gallery from becoming a complete mess
0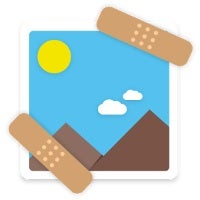 Ah, if only managing a gallery full of photos accumulated over months and years was as enjoyable as the act of taking them! Maybe then the average photo gallery wouldn't represent a mess of unintended burst photos, blurry scenes, and other sloppy takes that only serve to eat up your memory and clutter your gallery.
While Android and iOS's built-in gallery apps do little in the way of helping you with photo management, third-party apps like Cleaner by Gallery Doctor (just Gallery Doctor on iOS) do a banger of a job at it! According to its creators, users have 2GB of redundant photos on average, which means most of them can't be bothered with sorting out their gallery.
The way things are, Gallery Doctor takes a big chunk of work off your shoulders. Instead of manually scrolling through hundreds of thumbnails and photos, the app brings forth elegant solutions for three problems - bad photos, similar-looking photos, and photos in need of review. You are also given a gallery health indicator, and information about the storage left in your device.
The app hunts down bad photos by weeding out ones that appear blurry, dark, and otherwise of low quality. You can have a quick look at them and delete them straight away, or keep them. Unfortunately, there's no way to exclude photos previously marked as bad from future searches.
Similar-looking photos are outlined next to each other, so you can easily compare them and decide which ones you want cleaned up.
Reviewing photos is the most fun part. Suddenly, the app becomes a Tinder for photos you like and dislike — swipe right to keep, swipe left to delete. That's a quick and entertaining way of going through your gallery's content.
And that's Cleaner by Gallery Doctor in a nutshell. It's a genuinely useful and well presented app, but its pricing is confusing. The Android version is completely free and we failed to spot any ads or in-app purchases within it, but the iOS version costs $2.99 up-front. We can't imagine iOS users being very happy with that!
| | |
| --- | --- |
| Developer: Flavyr | Download: Android, iOS |
| Caegory: Tools | Price: Free (Android) / $2.99 (iOS) |