Spotlight: Final Burn Alpha for Android plays all the Neo Geo and CPS classics you need
2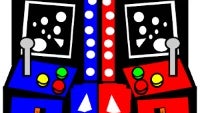 Final Burn Alpha is the Android port of one of the longest-standing CPS & Neo Geo emulators, Final Burn Alpha. On PC, this app existed since the 00s, and is still one of the best tools for the job of playing SNK classics such as Metal Slug, Final Fury, Samurai Shodown, King Of Fighters and all the stuff in-between.
Since the end of 2014 or so, Final Burn Alpha has been err... burning happily on Android phones and tablets too. It's being worked on and improved pretty consistently, with the latest version being far ahead of what the first Beta had to offer. In addition to playing coveted brawling mayhem classics, FBA bring improved graphics, save states, rom list search, configurable controls, Immersive Mode support, and other goodies that contribute to a better experience.
FBA is free and open-source as it's always been, and it's available from the Google Play Store. It doesn't come with any ROMs, but if you are into emulation, you probably know where to get them. In addition, there's a 100MB and more pack of game screenshots, icons, and artwork, so you can manage your own digital arcade collection. Game on!