Spotify listeners prefer to stream over a mobile platform in the morning and while working out
6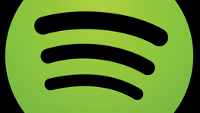 While announcing new targeted ads for its users, music streamer Spotify also sent out some interesting data on how the service is used in the course of each day. Based on information gleaned from its 60 million users, Spotify members like to stream music over a mobile device when getting prepared for the day ahead. That makes sense since many use their handset or tablet as an alarm clock, and like to check their social messaging sites as soon as they awaken.
That changes at around 3pm when Spotify users switch to the ol' desktop. Many are at work, using the music streaming service to provide background music. But just two hours later, when users are ready to unwind, they return to their mobile device to stream their favorite tunes. Interestingly enough, Spotify says that its peak listening periods are weekdays before 9am and after 5pm, two time periods when users prefer listening on the mobile platform.
Spotify also announced that starting May 1st, it will begin targeted ads based on the category of playlist that a particular user selects. As an example, if you're listening to Spotify while jogging and listening to your "running" playlist, you probably will hear ads related to sneakers or other equipment used while running.
The targeted ads will take advantage of the 1.5 billion playlists created by Spotify users. It will offer Spotify's advertising partners the opportunity to target their marketing to a group of listeners more receptive to their messages. This should help Spotify continue the momentum that saw it report a 380% year-over-year increase in mobile ad revenue for the first quarter of this year.
source:
Spotify
via
SlashGear
Recommended Stories