Speed throttling coming to T-Mobile phones
9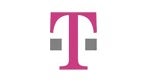 Speed throttling is nothing new. The T-Mobile Rocket, their first HSPA+ broadband card, would slow down if the user went over 5 GB of usage in a billing cycle. Now the same rule appears to be heading to cell phone users as well.
According to T-Mobile, any users that reach the 5 GB plateau on their mobile device will be subject to speed throttling. They claim that less than 1 percent of their subscribers go over that cap, considering those to be the "heavy data users."
In any instance that the 5 GB cap has been reached, the user will be alerted via text message from T-Mobile that they will see reduced data speeds until their next billing cycle begins. Internet will still be accessible, but the speed could vary depending on the device being used.
Anybody out there that thinks they will get affected by this? It's hard to imagine anybody using that kind of data on a phone, unless the device is constantly being used as a modem. Tell us what you think in the comments below.
source:
BGR