South Korean teachers to remotely lock students' smartphones in class?
11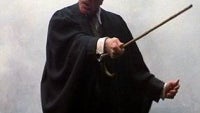 To prevent distractions in class, SouthKorean officials plan to install the iSmartKeeper remote managementplatform on students' smartphones. The app will give teachers theability to lock all phones in the classroom in various modes - forexample, allow only emergency calls, allow only phone calls, turn offspecific apps, and vice versa. There's also the idea of lettingstudents access only particular education apps to be used as teachingaids.
The app can be synced to the schoolschedule, which will automatically make it lock and unlocksmartphones as the typical school day goes. It can also utilize theirin-built GPS chips to automate its functions as students enter andleave the school's grounds. The last bit turned out to be a littleproblematic.
iSmartKeeper was tested in about elevenSeoul schools, and the results were comical. The innocent children quicklyrooted their smartphones, getting rid of the daunting restrictionsand showcasing the power of open platforms to the authorities.Furthermore, the GPS geofencing system malfunctioned and led to phones remaining locked for hours after school.Regardless, all 677 schools in the South Korean province of Gangwonhave been advised to deploy the app. Teachers just never understand,do they?
via TheVerge