South African bank lets you withdraw cash with your mobile device
8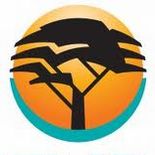 NFC
(near field computing) is gaining in presence and popularity, and it might eliminate the need for a physical wallet. But in the meantime, the First National Bank of South Africa has developed a clever solution for cash withdrawals without the need for the customer's card.
To use the system, the user must first log in to their Cellphone Banking page from their device. They will then select "Withdraw Cash," the account, and the desired amount. They will then receive an SMS with a temporary ATM PIN, which they can use at any of FNB's 4,500 ATM locations.
FNB's Ravesh Ramlakan explains that they developed Cash Withdrawal "with the intention of providing [their] customers with 24 hour access to their cash - even without the use of a bank card." We see it as the opposite of
Chase Bank
's ability to photograph and deposit checks.
According to their research, many customers would have to enter the bank in order to withdraw cash, simply because they left their cards at home. So beyond being a nice perk for customers, it should also lighten the load of the bank staff. Is anyone else thrilled at the idea of not carrying a wallet around?
source:
Self-Service World
via
Textually