Deal: Sony MDR-HW300K wireless headphones are 35% off, grab a pair for $65!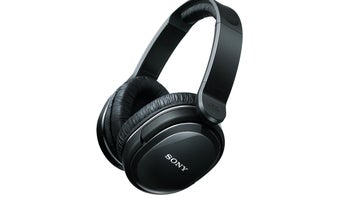 | Product | Location | Item Condition | Price |
| --- | --- | --- | --- |
| Sony MDR-HW300K Digital Wireless Headphones | Woot | New | $99.99 -> $64.99 |
Are you looking to buy a nice new pair of wireless headphones? If so, you might want to check out this deal. There's a 35% discount for Sony's MDR-HW300K Bluetooth headphones.
This model typically retails for $100 at Amazon, but right now, you can grab a brand new pair for $65 at Woot.
The MDR-HW300K has a driver size of 40mm. The system transmits an uncompressed 2.4 GHz signal to reduce unwanted interference while the real-time automatic channel tuning prevents signal degradation. These features allow the system to deliver high-quality sound without outside interference. Aside from sounding great, the set is also extremely comfortable and stylish thanks to the light-weight, adjustable padded headband and swivel style ear-cup design. The cans are advertised as lasting up to 10 hours between charges.
If this deal interests you, feel free to follow the above link to Woot. Shipping is free, and a 1-year warranty is included.