Sony to fabricate the SmartWatch 2 in Taiwan?
10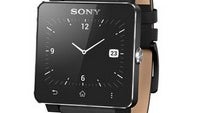 Last year Sony released the first generation SmartWatch and the accessory did decently, selling over 200,000 units. Now, the Japanese brand has announced a successor to its wrist gadget – the SmartWatch 2. It was unveiled at the Mobile Asia Expo 2013, which is taking place in Shanghai from June 26 to June 28.
Some of the features that the new SmartWatch 2 will include are: a 1.6 inch, 220x176 resolution touchscreen display, NFC and Bluetooth support to enable pairing with Android devices, running version 4.0 or higher. Home, back, and menu capacitive keys can be found on the face of the watch, likewise.
As of now, Sony is rumored to be on the hunt for OEM production partners in Taiwan, since they want to broaden the variety of the SmartWatch 2. The brand from the country of the rising sun is gearing up to launch different variants to accommodate more market segments and budgets. Hence an assumption can be made that maybe a little help from Taiwan is required in the form of manufacturing. Sony's aim is to reach a million orders on the different models, hinted by some sources.
The accessory is hyped to hit the store shelves this September. What is your opinion on the SmartWatch 2? Do you plan on getting one?