Sony releases Android M AOSP Developer Preview images for Xperia smartphones and tablets
11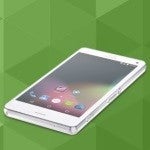 Great news for Xperia tinkerers! On its developer page, Sony announced the availability of Android M developer preview images for a big chunk of its Xperia device line-up. Mind you, these are tagged as AOSP images rather than Google Android, which means you won't be getting exactly a Nexus-like experience due to the omission of Google add-ons (apps and services). But these can be easily installed after flashing Android M, if you need them.
The list of eligible devices includes the Xperia Z3, Z3 Compact, Z2, Z1, Z Ultra, Z, ZL, E3, M2, T2 Ultra, T3, L, and S smartphones along with the Z3 Tablet Compact, Z2 Tablet, and Tablet Z tablets. They are listed as part of Sony's Open Device program, which basically means they are fair game for everyone looking into developing on them. Alas, the new Z3+/Z4/Z4v aren't part of the line-up for now.
Sony warns that "AOSP software is not certified or intended for regular use", and that "the modem and the camera are not implemented", which means you shouldn't rely on Android M as your daily driver for the time being. But if you feel like you know what you're doing, you're welcome to visit the source link and get going! Interim,
check out some of our Android M coverage
from this year's Google I/O if you feel like you're missing anything.
source:
Sony Developer World