Sony finally adds music catalog to iTunes... in Japan
2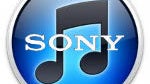 It certainly took a long time, but Sony has finally given in and will be allowing its music catalog to be sold through Apple's iTunes store. Unfortunately, at least for now, Sony music will only be available to iTunes users in Japan, and this only includes Japanese artists, not the entire Sony Music catalog. This move is pretty big considering that Sony has been refusing to add its music to the iTunes collection for 8 years now.
Sony has been on rocky ground recently, with some
disappointing financial reports
recently, so many see this as something of a desperation move by Sony to try generating more revenue. It certainly doesn't help dispel that viewpoint when you consider that Sony hasn't been forthcoming with the news. Sony's music catalog apparently went live in iTunes in Japan yesterday, but Sony has yet to even comment on the matter.
Of course, this is a relatively small section of the Sony Music catalog and it is only being made available in Japan, so it's not quite the opening up that some may have hoped for. Sony is still working to restructure the company, and opening up its media catalogs may just be part of that. There's no word on if Sony will also add its music catalog to iTunes around the world, or if the music will also come to competing stores like Google Play or Amazon.