Sony announces new Xperia Z1 camera features and a ton of companion accessories
8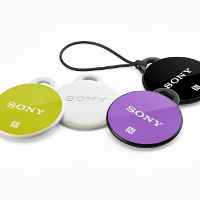 Gearing for war
Sony has been gearing for war thelast few quarters, that much is apparent if you consider the nowquite extensive and well-reinforced army of a portfolio that the Japanesecompany hopes will make the first notable dent in the establishedstatus-quo. More specifically, theintroductions of the Sony Xperia Z Ultra and the Sony Xperia Z1 have hardly exhausted the seemingly bottomless bag – we have premium,high-end flagship devices that should cater to a wide range ofconsumers, with a number of accessories and proprietary functionalityin tow.
Seeingas Sony appears to have spent a considerable amount of time working(and marketing) the 20.7MP camera on the Xperia Z1, it seems logicalthat we check what the smoke is all about. With noteworthy camerainternals such as the 27mm wide angled G Lens with a bright f/2.0aperture, bundled with a large 1/2.3'' Exmor RS sensor, it's easy toforget that software also has its role to play. To that end, theXperia Z1 will feature Sony's proprietary BIONZ for mobile imageprocessing engine that is supposed to help with color and luminancenoise reduction in photos, enhancing your snaps in areas such ascolor reproduction and detail clarity. Sony has also added a numberof new features to the camera app that will come with the Xperia Z1'sfirmware.
Camera app features
Social Live will let Sony Xpeira Z1 users broadcast chosen moments and events directly on Facebook, live from their smartphone. Working in real time, the camera app feature will also feed your friend's comments right on your screen.

Info-eye is Sony's spin on Goggles, Google's app that allows you to snap a landmark or an object, performing a relevant search afterwards based on the image. Sony promises that items such as books, wines and landmarks will be recognizable by the Z1's software.

Timeshift burst takes, well, a burst of 61 images in a window of two seconds – one second before and after you press the shutter button, letting you pick the perfect image.

AR effects lets you add an augmented reality layer on top of your existing photos. Sony claims these are both customizable and fun, though they look quite the gimmick to us.

An 'All Sync' feature that will make use of PlayMemories Online, a service that Sony will start offering to its customers, which will allow you to back up each and every snap that you take, automatically. According to CEO Kazuo Hirai, the storage for Xperia Z1 buyers will be unlimited.

Best of all, the software is open-source, and Sony says it already has a number of developers hard at work on projects that will hopefully bring even more functionality to the Xperia Z1 and its camera. Those will be available via the Sony Select app.
Toys, toys, toys!
Sonyfurther detailed a bunch of other accessories that it hopes will tipthe scales with consumers, if slightly, in its favor. One suchaccessory is the so-called Smart Imaging Stand (IPT-DS10M), which theJapanese conglomerate claims will help the Xperia Z1 "detect smilesand capture special moments without the need to hold the handset".A separate, stand-alone Smartphone Tripod (SPA-MK20M), offering extrastability and reliability when shooting videos or snapping photos,was also made available.
Takinga step away from the camera-centric extras, Sony also introduced anumber of wireless add-ons available for the Z1, like the SBH52 SmartBluetooth Handset – a splash proof wireless audio accessory whichallows you to listen to music, or talk on the phone without having towhip out your far less wieldy smartphone. Next on Sony's list ofextra gadgetry are the NFC-enabled MDR-10BT NFC headphones, and theSRS-BTS50 wireless speaker. Sony has obviously grown big on NFC tech,for starting from today, it'll also offer what the the company dubsSmartTags – NFC-enabled badges that work much alike QR codes, butare less of a hassle.
Last,but not least, Sony is also making available the BM10 Bluetooth MusicReceiver that can stream music to your home system directly from theXperia Z1, along with the IM10 Miracast Wireless Display which letsyou mirror your smartphone's display on your HDTV/projector.
Sony Xperia Z1 camera features and companion accessories