Sony Xperia Z1 f with 4.3" display and 20 MP camera launches in Japan, international version to follow
22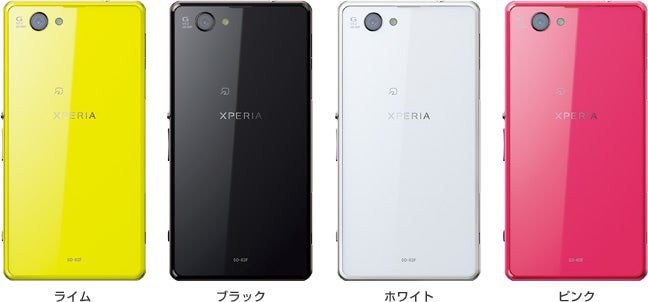 The mini version of
Sony Xperia Z1
, the
Z1 f
, is perhaps the most powerful munchkin handset money can buy, as it just went retail, joining Japan's DoCoMo roster.
Let's face it, the Xperia Z1 is too big and heavy to be comfortably held and managed with one hand. There are other big-screen handsets out there that are much more compact, and still waterproof. Thus the smaller Z1 f might be a godsend if you are looking for a powerful, but manageable in terms of size, Android phone.
The mini Z1 sports a 4.3" 720x1280 pixels display that still returns very good pixel density, and will likely be much better than the subpar viewing angles on the Z1. It also is powered by a fast quad-core Snapdragon 800 chipset, which won't have to push the pixels of a 1080p display, and the 2300 mAh battery will likely get you much more mileage because of the HD display, than the 3000 mAh unit in the Z1. The kicker is that the sweet 20 MP camera with G Lens stays the same, so the Z1 f is Z1 without most of its disadvantages.
If you are worried about the Z1 f being available as a Japanese exclusive, there is strong speculation that there will be an international version of the shrunken Z1, dubbed
Z1s
for now, which will be announced at CES in the beginning of January. Such handset
already passed the FCC
, so where there's smoke, there's fire, and the mini version of the Z1 could prove to be the hottest little Android handset after launch, barring some unexpected surprise with its pricing. You can import it right now from eBay at the princely sum of $1200, but we stay positive that this pricing is due to scalpers, and not something Sony has in mind for the international version.