Sony Xperia Play 2 rumors squashed, launch looks unlikely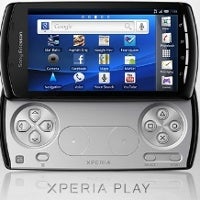 The Sony Xperia Play is one of those handsets we'd label as different – it was the first and still is the only phone with a slide-out dedicated gamepad, which is great for gamers. Recently, we've heard rumors about the phone getting a successor, an Xperia Play 2, but the latest information straight from Sony rebuffs those rumors.
Now, this was partly because Sony is now fully integrated, so it can freely take from its PlayStation division, but chief marketing officer at Sony Mobile, Steve Walker, said that the focus is instead of delivering a connected experience and
PlayStation integration throughout all devices
. And by connected experience Sony includes its TVs, laptops, tablets and smartphones, and this together is what makes a big difference for the company.
"You don't need to release something 'exclusive' to grab a customer's attention, you have to offer a connected experience,"
Walker said with a reference to the Samsung Galaxy S III and the iPhone 4S.
Interestingly, the marketing chief lavished praise on the Motorola Droid Razr, as the truly innovative product:
"When the Motorola Razr came along we were shocked, it was a true hardware innovation. We will continue to focus on this with our future devices too."