Sony Ericsson planning to take on the iPhone with a gaming/phone combo?
This article contains unofficial information.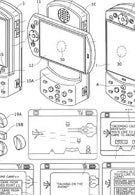 Once again reports are surfacing about Sony challenging the iPhone with a combo gaming/phone device. Yahoo is reporting that as early as next month, the Japanese consumer electronics firm will put together a team that will try to merge the gaming functions of a PSP with the mobile phone capabilities of a Sony Ericsson cellphone. Software companies like Square Enix and Capcom are turning their attention to making games for the iPhone as the latter device attempts to make a wave in mobile gaming. The Japanese-Swedish joint venture might decide a gaming phone could blunt the iPhone's attack on the PSP's territory while pushing a Sony Ericsson cellphone into the highest level of the smartphone market, something that the Xperia X1 failed to do, and challenge models like the iPhone 3GS, Palm Pre and the BlackBerry Storm. Sony has so far declined to comment on the report.
source:
Yahoo
via
BGR