Sony Entertainment Network Store allows remote downloads to mobile devices
2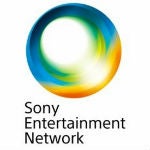 Remote downloads is an amazing feature that is quickly becoming standard in content stores around the web. Users can purchase and remotely send content including apps, games, books, etc. to mobile devices using Google Play, iTunes, Windows Phone Store, and more. Now, Sony is adding its name to the list by adding the functionality to its Sony Entertainment Network Store (SEN Store).
only launched in Europe so far, but when the site changes over in the US next week
, the SEN Store will allow users to purchase games, movies, and TV shows, and have the content remotely downloaded to your Sony device of choice, including smartphones, tablets, TVs, and PlayStation devices. Of course, it looks to be all dependent on the content you want as to what device you can send it to.
In the screenshot that we've seen, it doesn't look like it includes
PlayStation Mobile
, which would allow for web purchases of games for smartphones and tablets. It looks to only support purchases for PS3, PS Vita, and PSP in the "games" portion of the store. But, movies and TV shows would still be able to be purchased and sent remotely to Xperia devices.