Flip phones are in again as Generation Z seeks to avoid smartphone addiction
19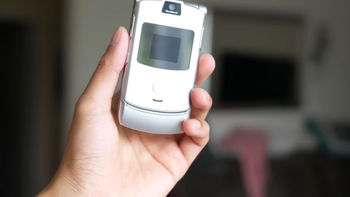 A story published today by the New York Post
discusses an interesting trend. It seems that some members of Generation Z (those born in the mid-1990s to mid-2000s, according to Wikipedia) are giving up their smartphones and are replacing them with older flip phones. Those who are now using handsets like the Alcatel 2051 and the Pantech Breeze 4 are driven by a desire to stop feeling anxious and depressed. Others ended up with insomnia thanks to their smartphone.
One of the biggest draws of non-connected phones for those in Generation Z is that they won't be tracked by them, receive targeted ads or have their location tracked. On the other hand, these devices won't be able to help users find their way from point "A" to point "B" since they don't have GPS. And a recent study found that
most teens feel more confident using social media apps
.
Both Apple and Google added new features this year that allow iOS and Android users to monitor their smartphone and app usage.
Screen Time
(iOS) and
DigitalWellbeing
(Android) also allow users to cap the amount of time they spend daily on a particular app. But that isn't enough to placate those like 23 year old Wyatt Joslyn, who has never owned a smartphone. Joslyn uses an old Samsung flip phone purchased for $15 off of eBay. Based in Philadelphia, the physical trainer has never regretted his decision to stay away from a smartphone. He says, "Seeing the level of excess and distraction people have when using smartphones makes me more confident and comfortable with retaining a flip phone."
Recommended Stories