So which Motorola phones are getting Jelly Bean?
28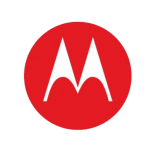 It has been some time since we last
checked in on Motorola's updating schedule
. The wholly owned Google subsidiary has the Android community eagerly awaiting the first Motorola device built using input from Google. This means that the focus has not really been on Motorola's older models and
has been on the Motorola X
. Meanwhile there still is a large group of Motorola owners awaiting their update so that they can enjoy the smooth as silk scrolling of
Project Butter
and
Google Now
. The latter gives users important information like traffic updates, sports scores and weather. Unlike other voice activated personal assistants, Google Now sends out the info you need, when you need it. For example, you can arrange to have traffic information sent to you during breakfast each morning, alerting you if there is a delay on your commute to the office.
Motorola DROID RAZR
is expected to be updated to Android 4.1 some time this quarter, along with the
Motorola DROID RAZR MAXX
. Other phones like the
Motorola DROID BIONIC
and the
Motorola DROID 4
will receive the update, but no date is mentioned. Also waiting for the update is the
Motorola PHOTON Q 4G LTE
(on Sprint) and the Motorola XOOM LTE. A decision has yet to be made on whether or not the Motorola DROID XYBOARD 10.2 and
Motorola DROID XYBOARD 10.1
tablets will receive the update.
The new set-up allows you to leave your email address with Motorola to get notified when your device is about to receive a new update, and if you access the page from your phone, Motorola will let you know if your handset is running the most up-to-date build of the OS. Motorola has not been known as the quickest to update its models, but that might be changing. The manufacturer was
quick to update
its latest flagship devices, the
Motorola DROID RAZR HD
and the
Motorola DROID RAZR MAXX HD,
with Android 4.1. It seems that with the special relationship Motorola has with Google, future updates should continue to be quick.
source:
Motorola
via
AndroidCentral