Snapchat will soon feature community created AR effects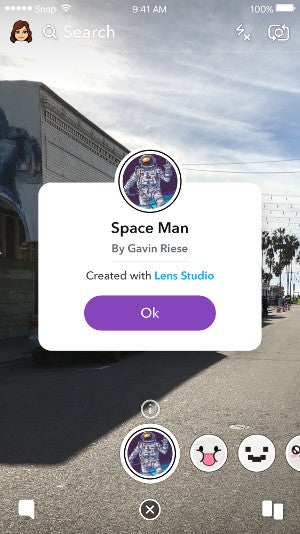 Back in December, 2017, Snap released its second app called Lens Studio. It was essentially a toolkit for Windows and Mac that allowed users to create their own AR effects, which could be further used and shared on Snapchat. In an attempt to further popularize the user created AR effects, called Lens, Snapchat plans to feature them on its main screen.
Starting late March, Snapchat will show a selection of community created Lens on its homescreen. Clicking on any of the AR effects will show you a window, including the creator's name and a "created with Lens Studio" tag. Snapchat's calling this the "creator boost" and it might be the next step of content creators' appreciation the company has taken, following the addition of in-app analytics for users with verified accounts.
As far as Lens Studio goes, it seems to be doing its job pretty well. The app allows for anyone to build their own AR object and use it on Snapchat. Over 30,000 lenses, which combined have over a billion views, have been made using the Lens Studio, proving how accessible the app can be. Users have been quite creative with their AR effects thus far, some of which include a baby astronaut, a goat, and a weight-lifting dragon.