Smaller screened tablets losing business to larger screened smartphones
16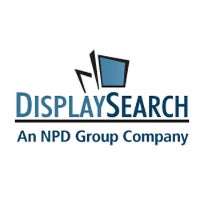 A report issued today by NPD Display Search, reveals that larger screened tablets are taking market share away from their smaller screened brothers. Falling demand for 7 inch slabs in emerging markets, and in China, have led manufacturers to reduce their production plans for this year. That includes delays on the introduction of new models.
Shipments of Tablets with display sizes ranging from 7 inches to 7.9 inches, are being affected by the pick-up in demand for smartphones with screens measuring 5.5 inches and higher. Last year, the smaller screened tablets peaked with 58% of the overall tablet market. That figure will continue to decline, estimates NPD Display Search, until 2018. That is when shipments of 8 inch to 10.9 inch tablets will surpass shipments of 7 inch to 7.9 inch slates.
NPD Display Search VP Hisakazu Torii says that unless tablet manufacturers can come up with new uses for the product, the consumer replacement cycle will continue to lengthen beyond the current one to two years that tablet makers have been seeing. NPD Display Search sees the 14% year-over-year growth in tablet shipments dropping down to single-digit growth by 2017. By 2018, tablets with 11 inch screens and higher, will make up more than 10% of the tablet market.
source:
NPDDisplaySearch
via
AndriodCentral