Sly fox steals a smartphone, then answers a phone call and sends a text
20
This is just too funny to be true, but it is - a teenager in Norway downloaded an app for hunters with dying rabbit sounds, and it worked. After testing it out a couple of times, 16-year-old Lars Andreas Bjercke experimented by placing it on the road.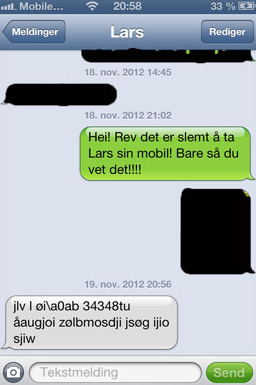 Not long after the fun part began. A fox heard the sounds from the app and saw the phone laying on the ground. After circling it a few times it quickly snatched it with its jaw and ran away to the surprised eyes of the teenager.
Bjercke could not chase it and then tried to call the device to locate it.
Funnily enough, the fox obviously somehow pressed the button to answer the call, and all the teenager could hear was crackling sounds.
It does not end there. One of Bjercke's friends received a text message after that with the following text: "Jlv In ø \ a0ab 34348tu åaugjoi zølbmosdji jsøg ijio sjiw." Next thing we know, the fox would be calling people on Skype, don't you think? It's all on tape, so check it out right below.
source:
CNET Australia