Skype purchases GroupMe
2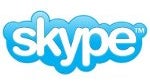 Skype has just announced that they have purchased the company GroupMe, the creators behind a group messaging application of the same name that is currently available on many smartphone platforms.
The purchase will give Skype direct access to the group messaging software produced by GroupMe. Skype has been recently been purchased by Microsoft and this latest acquistion could allow for even deeper Skype integration on Windows devices in the future.
GroupMe is currently offered on iOS, Android, BlackBerry and Windows Phone devices. Because this application can be used cross-platform, it is different than similar apps such as BlackBerry Messenger.
The group messaging application can be used over a data connection so devices such as the iPod Touch can get in on the fun. Anybody using GroupMe can share pictures within any conversation. We don't really know what Skype's plans for this app are, but if you want to check it out for yourself it can be had for the price of free. Tell us what you think of this latest acquisition in the comments below.
source:
Electronista