Siri proxy-server hack shows the potential for future development (and hacking)
11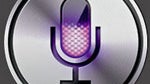 Last week, a French group known as Applidium
demonstrated
to the world
Siri's
inner workings; Applidium showed that the only thing keeping Siri tied to the iPhone 4S was a single line of code unique to each device that allows Siri to successfully connect to Apple's servers. No one has successfully gotten around that road block, but based on the new information a hacker with the handle "plamoni" has made a video showing off how easily you can add to the range of household items that Siri can interface with and control.
By creating a proxy server, a 3rd party developer can introduce custom Siri handlers for different types of actions. Plamoni demonstrates this by hooking Siri up via proxy server to his thermostat. The result is he can ask Siri what the temperature is in his house, what the thermostat is set to, and have Siri change the settings, in the same way you would normally interact with Siri.
This reveals two things about the future of Siri. One, it shows how easily Apple could extend Siri to allow you to control other devices in your home (an Apple TV, for instance). Siri may be the first step of towards many more consumer-oriented devices that Apple will enable you to control via remotely over your iPhone using Siri.
It probably also demonstrates the future of development for Siri on jail-broken iPhone 4S's. If it's this easy to set up a proxy server and add customer commands for Siri to use, then individuals who are so inclined may soon have a wide array of electronics in their home they can boss around.
We guess we're one step close to the Star Trek vision of the future. Anyone else excited?
source:
iPhone Hacks
via
Redmond Pie