Apple expands Siri's sports knowledge database ahead of Australian Open
2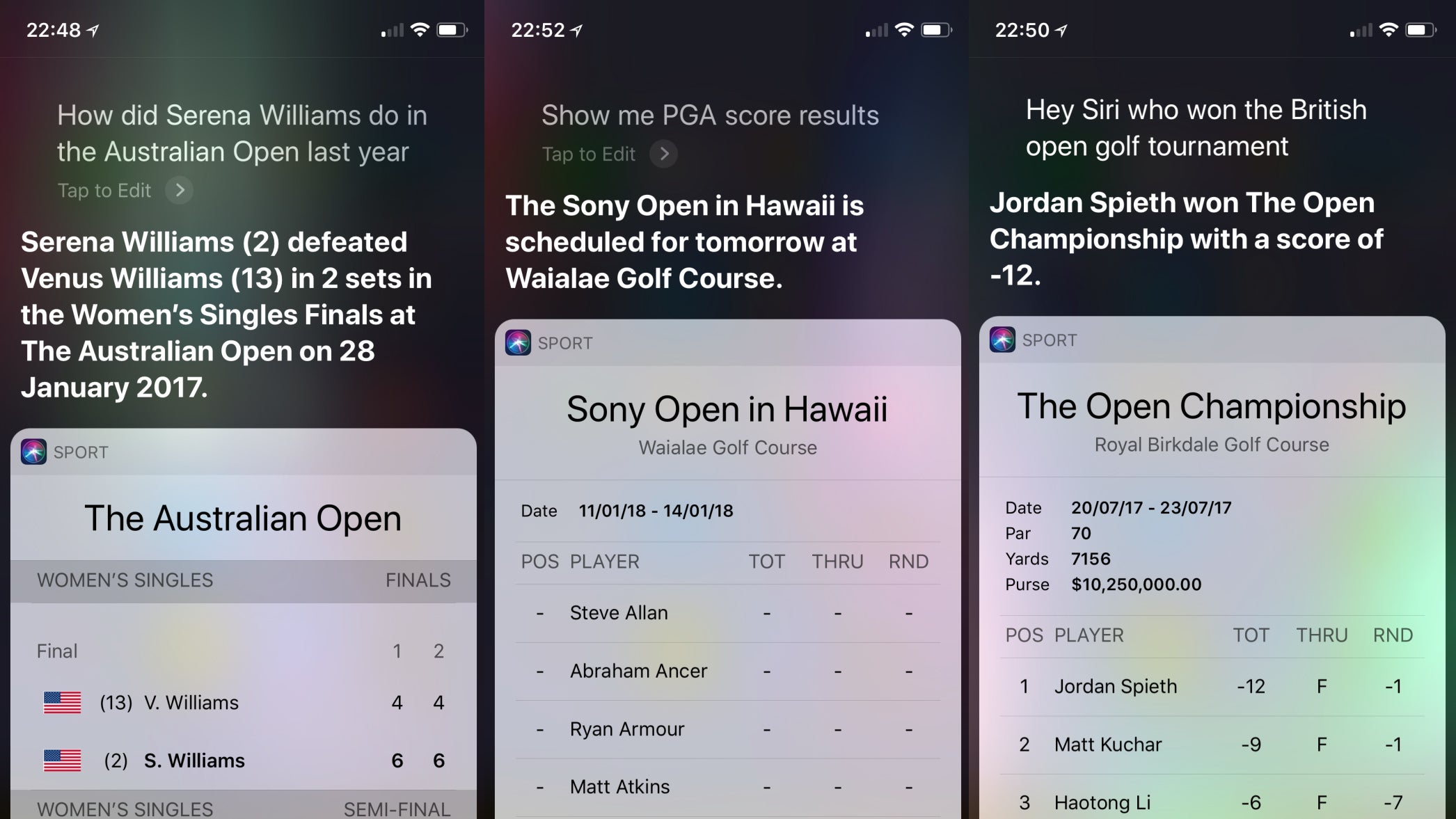 Short of a week ahead of Australia Open, Siri's sports knowledge database has been expanded with additional information about golf and tennis, allowing users to ask about upcoming tournaments, events from recent years, scores, and even player bios and stats.
For example, Siri will be able to answer queries such as,
"Who is playing at Wimbledon today?"
or
"How did Serena Williams do in the Australian Open?"
, as the tournament progresses.
As far as tennis is concerned, Siri has also gained knowledge of the ATP world tour and the WTA (Women's Tennis Association) with data from Grand Slams in 2016, 2017 and 2018,
9to5Mac
reports, while golf data covers men's and women's results from major PGA and LPGA dating back to 2007.
Up until now, the Siri Knowledge database contained information about American football, baseball, basketball, hockey and soccer, while results for other sports, including tennis and golf, were pulled from Wikipedia and other sources. Siri can be queried about tennis and golf across iOS and macOS, and the the results are pulled directly from the Siri Knwoledge database.