Simpsons World will bring all of Springfield to your device this October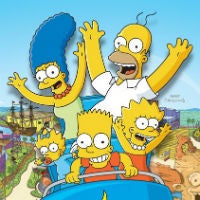 The syndication rights to
The Simpsons
was a huge prize, and FXX is planning to get back every dollar spent on purchasing the rights. The official number hasn't been released, but it is estimated that FXX spent anywhere from $550 million to $1 billion on the rights. And, that looks like money well spent, given what FXX has planned for the Simpsons World app coming to Android and iOS.
In order to kick off its ownership of
The Simpsons
catalog, FXX will air all 552 episodes of the show, plus the movie in a ridiculous 12-day marathon at the end of August. But, maybe more interesting is Simpsons World, which will be added to the FXNOW app in October, and claims to be the best Simpsons fan app ever. The app will offer streaming of all 552 episodes, and the movie will make an appearance from time to time. The catalog will be searchable, so you can find your favorite episode, clip, or joke. The search feature is said to be very in-depth allowing to find appearances of any character, or certain storylines as well. Once you find what you're looking for, all of the clips will be easily shared on any social media. This means no more mirrored YouTube clips trying to avoid copyright claims.
Simpsons World will be added to the FXNOW app in October. The app is available for Android, iOS, and Windows 8. But, there are a couple issues to note. The app is U.S. only, and you have to have a valid cable login, in order to use the app. This means you (or someone who gives you their login) have to have a cable subscription.