Sights from day one of Microsoft Build 2015
2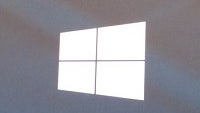 Microsoft's developer conference is highly focused on the developer community. Back in the day when Steve Ballmer was on stage screaming, "Developers! Developers! Developers! Developers! Developers!," he, and by extension Microsoft, was not kidding, and that tradition continues today.
Build has a lot of interesting technology on hand, but it may not capture the interest of the everyday person. Throughout the hall, there are snacks, fruits, and coffee to fuel the coders as they learn new technologies, compete in contests, and keep people going in general.
One thing that is physically absent from the Moscone Convention Center is HoloLens. That is not because Microsoft isn't showing it off, but the units available are ostensibly all prototypes, and there are two separate sessions at work to show off the new augmented reality wearable computers. One series of sessions are available for developers, and a separate series of sessions are being held off-site for the media.
We will get to attend the media sessions, which will include small-group briefs with one-on-one experience time using HoloLens. However, Microsoft stressed a number of security measures that will be in place and we will not be allowed to take any photos or video of the device or record the experience. Microsoft has assured everyone that there will be "ample opportunity" to for a "greater experience" with HoloLens in the future.
Internet of Things
One of the big newsmakers for the developer community and the "Internet of Things" was the announcement of Windows 10 running natively on Raspberry Pi, a card-sized single-board computer. These little machines have a Broadcom CPU, and come in a variety of configurations. Raspberry Pi is an alternative to other small boards like Intel Edison or Intel Galileo.
Demo Zone
The Demo Zone had a number of exhibits showcasing Microsoft Edge, Kinect, and Project Astoria (aka Project A) which will show developers how to bridge their Android app code to the Windows environment.
Code Challenge
Microsoft also set up venues where devs could earn "points" which could be redeemed for extra T-shirts or other goodies. Quite often, when we think about building applications, we think of lines and lines of code that have to be hammered out. However, many of these developer tools have pre-defined solutions that can be packed, bug-checked, and deployed.
Ahead in day two
The second day of Build will have another Keynote Address, though it will be more focused on developer tools for cloud computing, and likely a lot less consumer-centric. While we will not have a live blog of that Keynote, we will have a report about what is announced and where things may or may not affect the mobile space.
We will also have some up close looks at Office at work on an iPad, versus a Nexus 9, and other "non-Windows" hardware as Microsoft makes its core products available everywhere. We will have all that, impressions of HoloLens, and more from Build 2015.