Shipment goals for new Samsung Galaxy A and J series revealed
4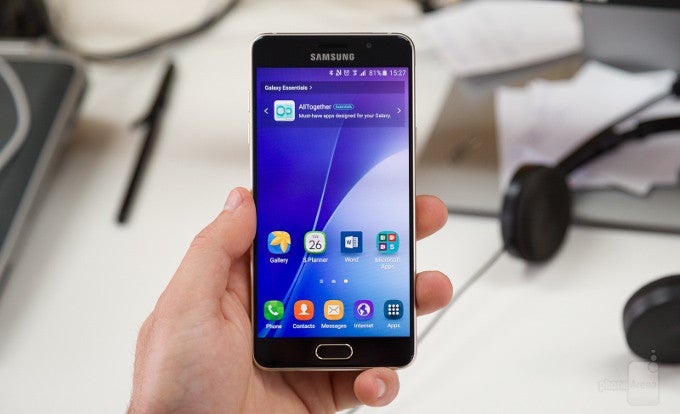 The Samsung Galaxy A5 (2016)
Samsung's shipment goals for their upcoming mid-range and low-end smartphone series, the Galaxy A and Galaxy J, respectively, have been made public by a market insider. According to the report, the mid-range A series is aiming for a 20 million target, while the entry-level J series is projected at 100 million.
Officially unveiled only last week,
the new Galaxy A (2017) series
, just like its predecessors,
will not be coming to the United States
. The devices are instead targeted for less developed markets, such as Russia and Eastern Europe, where mid-range devices have proven much more popular. The Galaxy J (2017) line, on the other hand, is projected to be far more popular, possibly due to the devices' excellent specs for the prices they're sold for. Emerging markets, such as South America and India, are the main driving force behind the series' good sales. While this year's J series phones are yet to be unveiled,
a number of leaks in the past
have suggested devices with internals which solidly improve on previous models. Seeing as last year's J series devices weren't sold officially in the States, it's a fair assumption that these ones won't either. A determined enough person could still easily buy one of these phones, but if you're one of those people, make sure you thoroughly research whether your chosen device will support the wireless bands required by your carrier.
Now more than ever does Samsung need positive brand recognition, following the
Galaxy Note 7 recall
and the resulting fallout, so having a variety of high-quality devices in the mid range is sure to help in the matter. Whether the projected numbers will be cleared depends on a large number of factors, so for now, the only thing we can do is wait and see.
source:
The Investor