Shiny! Firefly Online to get original cast for voices
8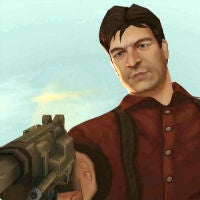 Last year at San Diego Comic-Con, it was announced that there would be a
Firefly Online
game coming to multiple platforms. At the time, the only thing that we knew was that the game would be released at some point during 2014. This year's Comic-Con is in full swing, and Firefly Online has popped up again, and this time we're learning that the original cast will be lending their voices in the game.
That is some pretty great news, and assuming the entire original cast is going to be featured, it would be safe to assume that the game falls somewhere between the Firefly series and the Serenity movie. The game will be an action RPG and will let you create your own character, gather your crew, design and upgrade your ship, and travel the 'verse looking for trouble.
From the teaser video, the graphics aren't anything mind-blowing. But, given the scope of the game, and the relative limitations of mobile (especially in catering to older devices and not just optimizing for the newest and best), that might be acceptable. The game still has no official release date, so the graphics could certainly get some polish between now and then.
Firefly Online will be available for Android, iOS, Windows, and Mac. Since there was no announcement of a release date, we wouldn't be surprised if the game doesn't make it this year, but we'll still hope for the holidays.