Shazam launches overhauled iPad app
2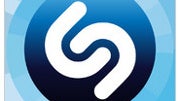 Shazam has overhauled its music recognition application for the Apple iPad that is completely redesigned and improved with a ton of new features.
It all starts with a brand new discovery home screen and the enhancements continue with a better layout for tags, and deeper social integration. Social features are particularly fun in the United States where the app will tell you what TV shows and music people are listening to in the discovery screen. For other countries like the United Kingdom, this will only be limited to music.
The new auto-tagging feature will recognize songs, TV shows and even ads continuously so that when a new one starts you won't need to hit that button again.
Neatly, Shazam will just run in the background doing its checks while you do your gaming or browsing. It's a huge update to a useful app that is free, so why not give it a shot at the link below.
source:
Pocket-lint