Sharp Aquos S2 is an impressive full-screen flagship with a finger scanner under the screen
39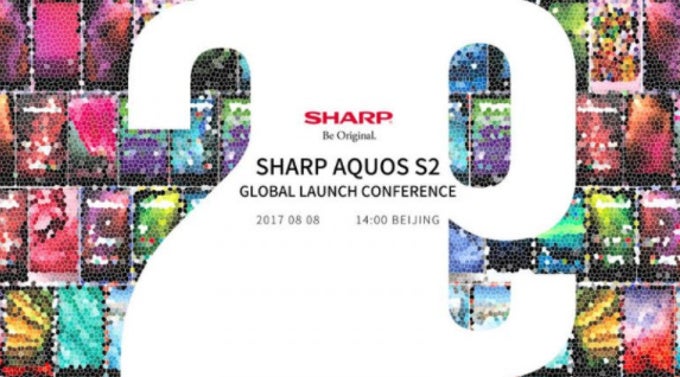 It looks like an iPhone 8, but it's not one. And it's all yellow.
That's the best way to describe the upcoming full-screen, bezel-less phone by Aquos. We saw the
Sharp Aquos S2 leak out just several days
ago, and now it's official: the impressive new phone will be officially launched on August 8th at an event in Beijing.
Sharp usually sells its phones in Japan, so this will be its first such launch in China and a big one at that. The interesting thing about the Aquos S2 is that it is truly a full-screen, immersive experience, with small cutouts fitting exactly the spots for the front camera and earpiece. Nothing else interrupts the screen.
And yes: the Aquos S2 will also ship with a fingerprint scanner under the screen, a feature that was rumored to come in the iPhone 8 and Galaxy Note 8, but that is likely still hard to achieve at scale and good quality by Apple and Samsung. Sharp will get there first.
"The core of full screen design is to break through the technology limit, achieve the double sense of holding and visual comfort, and provide the ultimate experience for users,"
said Dr. Luo Zhongsheng, CEO of SHARP/InFocus Mobile.
The phone that will be officially unveiled on August 8th is expected to be a limited edition series rumored to come with a 4K display, and a few other superpowers.
Unfortunately, do not expect to see this phone sold officially in the U.S. or Europe. It will likely remain an Asia exclusive.