Select Sony Xperia Z1 Compact units reportedly riddled with flash bleed
20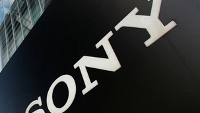 The rather vocal Sony community has taken to forum boards around the globe to voice its displeasure over what appears to be a manufacturing defect with select Xperia Z1 Compact units. Known as 'flash bleed', the issue is only apparent when low-light shots are taken with the help of the LED flash. In such scenarios, users are complaining that the flash 'bleeds' into the footage, messing up the end result. You can check a few examples in the gallery below.
This is not the first time we've heard people complain about flash bleed, and neither is Sony. Usually, flash bleeds can occur due to a poorly-constructed case, or an improperly applied back protector. Unfortunately for the Japanese manufacturer, however, complains are coming in droves, with many users claiming that their Z1 Compact doesn't use either of those, nor are they even close to obstructing the flash light physically while taking the shots. According to the Xperia Blog, the issue is more prevalent with the pink- and lime-colored models, which, again, could lead some to believe that there is a slight manufacturing defect not detected during trial runs.
We'll keep tabs on this as it progresses, but it's worth pointing out that while strictly unpleasant, these things happen, even in the smartphone world. If such a defect is indeed confirmed by Sony, it's likely that offending units will be fixed/changed.