Select AT&T subscribers are about to get free roaming in Mexico and Canada
4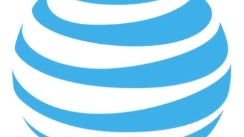 AT&T has just announced an updated roaming structure that provides free voice and data roaming in Mexico and Canada. Unfortunately, however, only select postpaid customers will receive AT&T's free roaming upgrade.
If you're on an AT&T Mobile Share Value plan with at least 15GB of monthly data in your quota, AT&T will offer free voice, text, and data roaming in Mexico. Enterprise customers need to be on a Mobile Select plan of at least $20 per month to be eligible for the free roaming feature, which will kick in on May 20.
Furthermore, if you're on the
new unlimited data plan
that the carrier only offers to its DirecTV and U-Verse customers, AT&T will offer free voice, text, and data roaming in both Canada and Mexico.

David Christopher, AT&T's chief marketing officer highlighted that this roaming upgrade bonus affects a significant part of telecom subscribers in the US:
"Around 20 percent of our postpaid base travels to Mexico or Canada once per year. This is a fantastic benefit for customers that will only get better. We're aiming to cover 100 million people in Mexico with 4G LTE by the end of 2018".

Last year, AT&T launched a free extension to the Mobile Share Value plan that included free voice and texts in Mexico, but just 1GB of free data roaming. Under the old extension, any additional GB past the quota was billed at $20.

To prevent abuse, the carrier notes that it may restrain the feature if roaming usage will extend to more than a half of the total usage for two consecutive months.
While the free upgrade is most welcome, it's worth pointing out that AT&T's revamped roaming structure fails to match
T-Mobile's Mobile Without Borders
campaign, one that brings free voice, messaging, and LTE data roaming to nearly all of the Magenta carrier's postpaid subscribers.