Screen comparison: Samsung Galaxy S III vs the fierce competition
72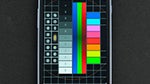 The screen
is one of the most important assets of any smartphone. It's a window to so much stuff – entertainment, information, communication... It's pretty much the main feature of a mobile device. That's why when we're buying a high-end phone, we expect it to have a killer screen.
Samsung has been among the
biggest innovators
in screen technology lately, as it produces quite a big part of the panels for the industry, and it has also played a major part in establishing the AMOLED technology, which is enjoyed by a lot of users worldwide, regardless of its current drawbacks. We've specifically mentioned Samsung, because it's the manufacturer of the Galaxy S III screen – the screen that we'll be examining here.
We've given our opinion on the
Galaxy S III's HD Super AMOLED display
many times, when we've compared the handset to its rivals, but we felt that it's a topic that deserves a bit more attention. Let's see how it stacks up against the cream of the crop out there, in this epic screen comparison!
Outdoor visibility
All in all, the team of the LCDs had the upper hand in the visibility category. Even though the AMOLED technology is constantly being worked on, it still can't achieve that level of luminance that's observed with the good ole LCD. The best handset in this test proved to be the HTC One X, as its S-LCD2 managed to outshine its competitors both indoors and outdoors. Hot on its tracks comes the IPS-LCD of the iPhone 4S, followed by the Optimus LTE and Samsung Galaxy S III. Apparently, Samsung has done some improvements in the HD Super AMOLED panel of the GS III, as it looks a tad bit brighter compared to the rest of the AMOLED pack. However, our test comes to show that there's still considerable room for improvement.
Resolution
In this age of
HD resolution screens
, it seems hard to find anything that's sub-300 ppi. Still, we believe our analysis in this category will be interesting, having in mind that the displays that we're looking at use different technologies, and we've also included some non-HD contestants as well (iPhone 4S and Galaxy S II).

Close-up photos of the seven displays (100% crop)
To tell you the truth, it's not really important if a screen is HD or not. What counts there is
pixel density
, as it measures just that – how dense a screen is, or how detailed it is. For those who have missed all the pixel density talk lately, we'll clarify that it's measured in ppi, or pixels-per-inch.
The Samsung Galaxy S III, Galaxy Nexus, One X, iPhone 4S and Optimus LTE all have screens with a pixel density of above 300 ppi, which is very high. That basically means that all of them are very, very sharp and good looking. The best of the best here are the iPhone 4S and Optimus LTE, which both have a ppi rate of 326. The One X and Galaxy Nexus aren't too far behind with 315 and 314 ppi, respectively, but it should be noted here that the screen of the Nexus uses a PenTile matrix, which means it kind of doesn't sport the "full" 314 ppi. In short, it looks a bit more pixelized compared so RGB matrix screens of similar size and resolution.
The Galaxy S III's HD Super AMOLED PenTile screen sports a pixel density of 306 ppi, which is quite good. It's very hard to notice individual pixels, but it's possible if you look really closely, mostly due to the PenTile pixel arrangement.
Last are the Galaxy S II and Galaxy Note, which also look quite good, but can't really compare. The reason for this is in the Galaxy S II's WVGA resolution, and in the Galaxy Note's giant 5.3" display.
Color reproduction
Color reproduction is an area where modern LCDs are quite strong, as they are usually able to come closer to having true-to-life colors. Meanwhile, AMOLEDs are often more impressive here, as they may not be very realistic, but are incredibly vivid and saturated.
The above statements are true for pretty much every single screen that we've picked here. From the LCDs, best performing are the HTC One X and iPhone 4S. From the AMOLEDs, we're into the somewhat warmer colors (truer-to-life) of the Galaxy Nexus. However, the Galaxy S III is quite flexible, as it allows you to tweak its color profile through the settings. You can make it look a bit warmer using the "Movie" preset, or not as saturated, using the "Natural" setting. All in all, you can't achieve a very accurate image, but the GS III's display sure is striking!

The seven displays viewed at a 90-degree angle. Note that each display has been photographed individually
Viewing angles
In contrast to what we saw in "Color reproduction", AMOLED-based screens tend to rule the viewing angles field. AMOLED screens have this property of retaining their visibility even at extreme angles, although this is often at the cost of color accuracy. While contemporary LCDs keep their colors, but usually suffer great contrast and brightness losses when tilted at an angle. So, after this sweet little introduction, let's see what we really have on our hands this time, and more importantly, how does the Samsung Galaxy S III position itself among its competitors!

The seven displays viewed at an angle from below. Again, each display has been photographed individually
Well, it's not surprising to us that the GS III, Galaxy Nexus, Note and S II raise themselves above the others in this category. As we said, that doesn't mean that they have perfect viewing angles, but examining some color alterations for us is definitely better than having a significantly darker image. Still, the HTC One X does come pretty close to the level of the AMOLEDs thanks to its advanced S-LCD 2 tech.
But hey, angles-shmangles, at the end of the day, we're all looking at out phones directly, right?!
Conclusion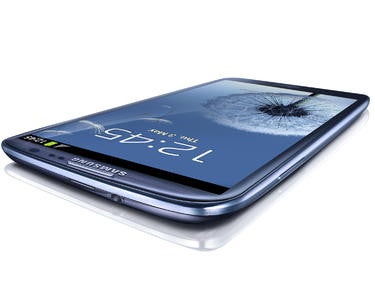 Acknowledging the fact that everyone has their own personal preferences, we'd simply like to point out the good and the bad about the Galaxy S III's screen, and let users decide for themselves if it works for them or not.
First of all, although it can't reach the same level of excellence found with the LCD screens, it still shines pretty brightly, being even a tad better compared to the rest of its AMOLED brethren.
In terms of details and clarity, it isn't as good as the dense RGB screens (with 300 ppi and more), due to its PenTile matrix and large 4.8" diagonal, but we concluded that it's still very, very good. It is an HD screen, after all, and PenTile or not, it does look incredibly fine.
Next up, we saw that, typically for an AMOLED screen, the colors of the Galaxy S III are on the colder side, but as vivid and eye-catching as ever. Thankfully, Samsung has wisely included the option to alter the display's looks by using different "screen modes". With these, you can make the GS III not as saturated, or a bit warmer, both of which will take it a step closer to reality. Though, if you're into the default oversaturated experience, we see absolutely no problem with that, as it does look quite impressive.
As far as viewing angles go, the GS III is as good as every other AMOLED out there, though it quickly loses the little warmth its colors have.
To us, the best phone display out there remains the one of the HTC One X. It has natural, yet saturated colors, as well as a fantastic brightness output. Then it all comes down to your own taste. Would you get something that's unnatural but still downright beautiful, or would you stick to a more balanced image which keeps things real? In any case, you can rest assured that the Galaxy S III has one helluva good screen, worth every penny.