Score $10 in iOS paid apps for free
1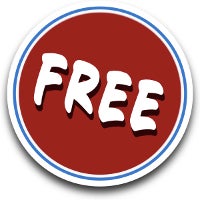 Looking for a bargain on some apps for your iOS device? Of course you are! Tonight we have five paid apps that you can download for the low, low price of zero, until the weekend is over. We know you can't wait, so let's get started. Made for the Apple iPad,
Tesla Wars
is a game where you have to fend off attacking enemies that are armed with chainsaws, missiles and fuel tanks. Said to be addictive, Tesla Wars is normally 99 cents, but is now free, except for any in-app purchases. Each new level brings more enemies. Sounds like fun.
The next app is for the Apple iPhone, and is called
Quotes
. Also 99 cents normally, this app is free for now. Every day at noon, a notification is pushed out with an inspirational quote. Press the Lighting button in order to read through a large number of past quotes. Share your favorite quotes over Facebook, Instagram and Twitter. You can also save each quote to your camera roll.
Another 99 cent iPhone app that is free for the weekend is called
Flame Blur for Instagram
. This app spices up your typically dull Instagram pictures. If you don't want to post a picture you've created to Instagram, you can use it for wallpaper.
IQ Mission
is a rather expensive app, priced at $2.99 usually, although it is free for now. With this app, you are given puzzles to solve. Each one you solve unlocks part of a map. Unlock the entire map, and you will be able to discover the source of the Earth's energy. This game has 128 different levels of difficulty.
Slide X Pro
is also a $2.99 app that is free for the weekend. Made for both the iPhone and iPad, the app creates a slideshow using your content and soft transitions. Slideshows can be sent to Instagram,YouTube and Vimeo.
These apps are only free during this weekend, which means time keeps on ticking. Better download the apps you want right now, before midnight comes and turns these free apps back into
pumpkins
paid apps.
source:
TeslaWar
,
Quotes
,
FrameBlur
,
IQMission
,
SlideXPro
via
RemondPie