SaskTel CEO lets out a tidbit regarding the next-gen iPhone
This article contains unofficial information.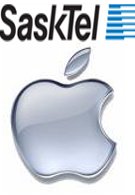 We're at that stage in the game when things begin to heat up for Apple as the world anticipates concrete information surrounding the next generation iPhone. Apple is probably talking to some of their launch vendors that include a mix of partners from accessory makers all the way to the actual wireless carriers that plan on taking part of the festivities. Someone probably forgot to keep things under the radar about news of the fourth generation iPhone, but they may soon find themselves out of the loop if there is any indication of how things that played out in the past. The relatively unknown Canadian Saskatchewan-based wireless carrier, SaskTel, is being heard to offer the next incarnation of the iPhone starting July 1; according to the Regina Leader-Post. Robert Watson, president and CEO of SaskTel was quoted letting out a tidbit saying that, "The good news is that (Apple) is coming out with a new version of the iPhone in the June time-frame and they're going to put us on that. So we're quite excited about that." Even though SaskTel currently offers CDMA 3G connectivity, they are in the works of moving everything over to a GSM based network to undeniably offer the iPhone with their high-speed HSPA network up and running by July 1. With this slight slip of the tongue, it's not yet known if there will be any repercussions – but from what we've seen with the unveiling of the iPad,
McGraw-Hill was punished
by Apple for letting out some information ahead of time.
via
AppleInsider