Samsung's "zero tolerance" against child labor isn't really absolute
30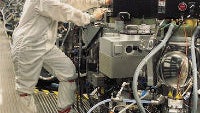 Over the recent years, consumers have started to become more aware of the working conditions in Asian factories where our electronics are built. The most infamous case involved Apple products being built in
Foxconn facilities
, but all electronics makers need to be wary of similar issues. To that point, Samsung recently had to enact its supposed "zero tolerance policy" against child labor, because of infractions at Dongguan Shinyang Electronics Co Ltd. The trouble is that Samsung's "zero tolerance policy" isn't as absolute as you might expect.
The story goes like this. The U.S.-based China Labor Watch found that there were at least five children under the age of 16 (the legal working age in China) employed at Dongguan Shinyang Electronics. Samsung suspended business with the company, pending the investigation. Then, Chinese investigators found that there were underage employees at the facility, but they were contract workers hired by an outside firm, meaning they didn't technically work for Dongguan Shinyang Electronics.
As a result, Samsung said it "has decided to still take measures against Dongguan Shinyang to hold the supplier responsible for failing to monitor its subcontractors, in accordance with Samsung's zero tolerance policy on child labour." That "zero tolerance policy" isn't as absolute as it sounds though, and just means that Samsung will reduce its business with Dongguan Shinyang Electronics by 30%. This is the strongest response yet by Samsung in regards to child labor troubles. And, Samsung has vowed to "further strengthen its monitoring process" in an effort to avoid more issues.
What do you guys think? Is this response strong enough?