Samsung's updated femtocell Network Extender for Verizon
This article contains unofficial information.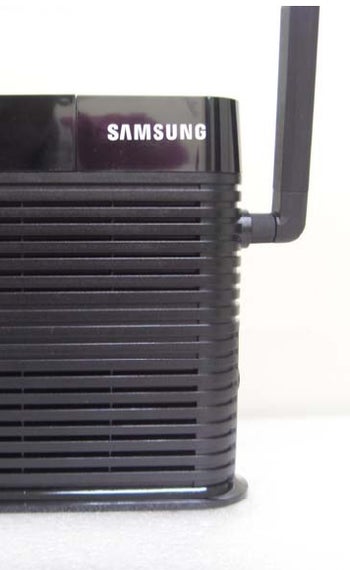 Last year Verizon Wireless introduced it's
Network Extender
, which is a Samsung SCS−26UC4 femtocell unit that connects to your home's broadband connection, which in turn allows up to 3 Verizon Wireless phones to use it (and one channel for 911). This is good for areas with low coverage, or none at all, as the femtocell is basically having a mini cell tower in your home, with calls being sent as VoIP through your home internet connection. The one thing missing from this older unit is that it lacked EVDO, which means data could only use the slower 1x speeds. Now comes the updated Samsung femtocell model SCS-2U01, which
was spotted at CES
in January, and has recently pass through and been approved by the FCC, which means it should make its way for sale by Verizon shortly. The two main advantages of this new femtocell model is that it supports up to
8 wireless phone connections
at once, and also
uses EVDO for data
, though it is unclear if it is EVDO Rev 0 or Rev A, or what the maximum data speed is. Unfortunately, it still requires a CAT5 Ethernet connection to your router, as it doesn't support Wi-Fi. There's no word yet on pricing from Verizon for the new Samsung SCS-2U01 femtocell, but the older model has been reduced from $249 down to $99 after a $100 mail-in rebate.
Verizon Wireless Network Extender Review
(Samsung SCS-26UC4)
source:
FCC