Samsung's new Battery Pack Kettle design is a cool new take on the external battery
19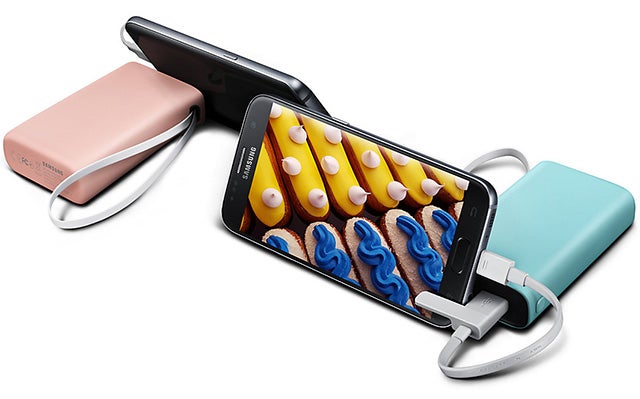 Samsung has a brand new battery pack it calls 'Kettle Design' that looks unlike any other external battery and brings a neat additional functionality: it doubles as a kickstand for your phone.
The Kettle Design is a 5,100 mAh battery pack that also features a neat wrist strap and comes with 1 USB type A port and 1 microUSB port for charging the battery pack itself. The port for charging your devices outputs 9 watts of power (5 volts at 1.8 amps), so this is charging quicker than your regular standards, but not as fast as the latest quick charging standards. You can get the new battery pack in the fresh Mint Blue color and it sports a built-in LED indicator for battery levels. In the box, you will also find one kickstand cable that enables the special kickstand feature of the battery pack.
You can buy the new Samsung Battery Pack Kettle Design for $30 from Samsung's official US store (link right below), and it ships within a couple of days.