Samsung's foldable phone tipped to unfurl into a 7" tablet, Q3 release in the cards
10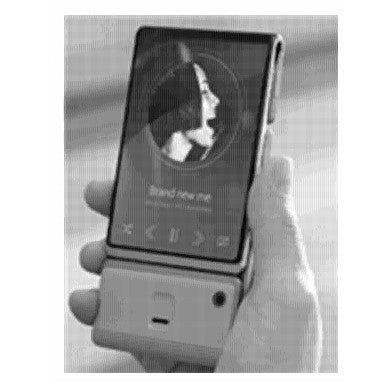 After working for years on
fold-in bendable devices
whose flexible screen stays on the inside, Samsung has reportedly switched gears to a fold-out design, as tests found it inconvenient to have to unfurl the prototypes each time you want to check something on the screen. Needless to say, the advantage of fold-out is that the screen stays on the outside, and you can have a glimpse quicker, regardless if the device is bent or not, plus the know-how gathered while developing fold-in has made creating a fold-out gear much easier, so Samsung has reportedly been at it since August.
Today's rumor out of the Korean business media is that Samsung will have such a device ready for commercial launch by Q3, which coincides with previous tips on the
eventual release date
. The company, however, is still to decide firmly whether to launch it or not, given yield, demand and profitability uncertainties, as well as the political brouhaha it is currently embroiled in, hindering the expected
mobile unit restructures
. The political scandals are poised to taper off by March, and that's when Samsung is expected to decide on whether to greenlight a commercial launch of its foldable phone.
For the first time, however, we are hearing some more details on what exactly could this bendable device be. Apparently, its screen panel faces outward, and when unfolded, it becomes an 18cm (7") tablet of sorts. This means that you could carry a phone with a pretty regular footprint in your pocket, perhaps slightly thicker than today's anorexic handsets, but when you want to watch a movie, or browse the web, you can unfold the screen, and do it on a larger canvas. Sounds pretty good, so we cross fingers that Samsung decides to launch this thing in the fall.
LG is also rumored to have a similar design for a phone with a flexible OLED display ready, and its technology is said to be even more advanced, as it allegedly has started with the fold-out probes from the very beginning, instead of last August as Samsung is tipped to have commenced. LG, however, is not really planning to keep the solution to itself, but is rumored to
collaborate with Apple and Huawei
on developing the foldable screen technology for potential future devices of theirs.