Samsung's S Cloud may launch along with Tizen 3.0 next year
12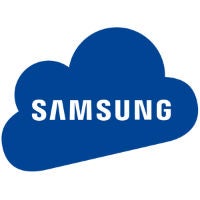 Yesterday, word came out that Samsung's Developer Conference that's planned for the end of October may see the official
launch of Tizen
and the first Tizen handset. But, it may bring more than that, because the rumors have surfaced that Samsung may also finally have the end in site for its long-awaited answer to iCloud and Google Drive, which is obviously called S Cloud.
S Cloud is a service that has literally been rumored to launch along with each of Samsung's flagship Android devices over the past year and a half. The rumors first popped up just before the
launch of the Galaxy S III
, persisted for the
Galaxy Note II
, and even came back for the Galaxy S4. The new word around the service is that development on S Cloud will be finished by the end of this year, and it will launch in full along with Tizen 3.0 which is due out next year. It may even replace Google services on Android devices eventually.
S Cloud is exactly what you would expect it to be. It will be cloud storage for your media, and it will sync your data across devices. As yet we don't know about any other features meant to help it stand out from Google Drive, Dropbox, iCloud, Box, and all the other services that do the same thing.