Samsung's Android 6.0.1 Marshmallow beta for the Galaxy S6 series limits the scrolling speed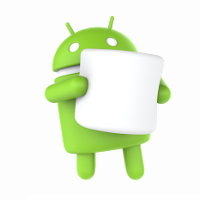 As many may already know, Samsung is in the process of
beta-testing the Android 6.0.1 Marshmallow update
for the Galaxy S6 and Galaxy S6
edge
on a limited number of devices in South Korea and the UK.
Given the broadth of the beta program, it's not surprising to see bits of information regarding the upcoming software update already starting to surface online, which allows us to keep tabs on the planned modifications. Interestingly, it looks like Samsung is going to limit the page scrolling speed in the upcoming update, for the better or worse.
Limiting the page scrolling speed is a trick that Apple has been using on its iPhone series for a few years now. Since the speed at which you can reach new elements on a page is lowered, the processor has more time to do the computing work required to display these elements, significantly reducing what users perceive as lags, stutters, or artifacts. The obvious downside of limiting the page scrolling speed is that users will have to put more energy in flexing their fingers before reaching the bottom of a very long page.
Since this limitation (or is it a feature?) was introduced in the beta version of the Android 6.0.1 Marshmallow update for the Samsung Galaxy S6 and Galaxy S6 edge, it is not a lock for the broad release of the update.
What do you guys think? Would you agree to a limitation of the page scrolling speed if the trick makes your handset appear to run smoother?